High-performance tire, for the street and the track.
Zeknova Supersport RS tires are E-Marked (The E-mark is a United Nations mark for approved vehicles and vehicle components sold into the EU) and approved for road use.
Extremely quiet for a semi-slick tire, the Zeknova Supersport RS series makes the perfect everyday tire.
Due to its extra deep profile, it has superior rain performance and lifespan over other semi-slicks, making it a very long-lasting and stable tire.

Due to its almost 8mm thread and soft and grippy 240 thread wear compound, it also makes the perfect tire for drifting and endurance racing.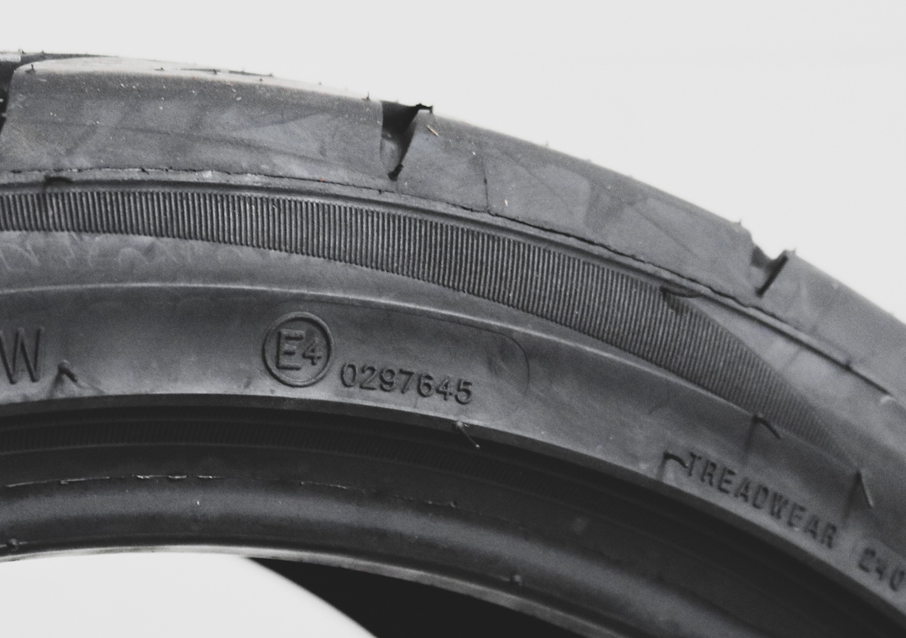 | | | | | | | | | |
| --- | --- | --- | --- | --- | --- | --- | --- | --- |
| PATTERN | SIZE | UTQG | LOAD INDEX | SPEED SYMBOL | STANDARD RIM | PRESSURE (KPA/PSI) | LOAD (KG/LBS) | STRUCTURE |
| SUPERSPORT RS | 195/50ZR15 | 240AA A | 82 | W | 6.0J | 300/44 | 475/1047 | 2+2+2 |
| SUPERSPORT RS | 235/45ZR17 | 240AA A | 94 | W | 8.0J | 300/44 | 670/1477 | 2+2+2 |
| SUPERSPORT RS | 245/40ZR17 XL | 240AA A | 95 | W | 8.5J | 340/49 | 690/1520 | 2+2+2 |
| SUPERSPORT RS | 225/40ZR18 | 240AA A | 88 | W | 8.0J | 300/44 | 560/1235 | 2+2+2 |
| SUPERSPORT RS | 235/40ZR18 | 240AA A | 91 | W | 8.5J | 300/44 | 615/1355 | 2+2+2 |
| SUPERSPORT RS | 245/40ZR18 XL | 240AA A | 97 | W | 8.5J | 340/49 | 730/1609 | 2+2+2 |
| SUPERSPORT RS | 255/35ZR18 | 240AA A | 90 | W | 9.0J | 300/44 | 600/1323 | 2+2+2 |
| SUPERSPORT RS | 265/35ZR18 | 240AA A | 93 | W | 9.5J | 300/44 | 650/1433 | 2+2+2 |